Papa (Baba) Legba "Road Opening" Tealight Spell Candles
Papa (Baba) Legba "Road Opening" Tealight Spell Candles
Introducing our FIXED SPELL TEALIGHT CANDLES, perfect for creating an opening and relaxing ambiance in any space, simply just as a candle. Made with high-quality soy wax and designed to burn cleanly and evenly as can be made possible, these candles are a must-have addition to personal ritual work.

THESE SPELL TEALIGHT CANDLES HAVE BEEN FIXED WITH A SPECIAL BLEND OF HERS AND PALOS TRADITIONALLY USED TO EVOKE THE SPIRIT OF LEGBA.

this set includes:
1 red fixed tealight candle
1 black fixed tealight candle

Don't settle for mediocre candles when you can have the best. Our SPELL FIXED TEALIGHT CANDLES are the perfect addition to your altars, rituals and ceremonies, providing an inviting glow for LEGBA that will enhance any atmosphere. Order your set today and experience the difference in quality and style.

Remember to respect the energies you work with, because you are working with a reflection of yourself. Respect yourself!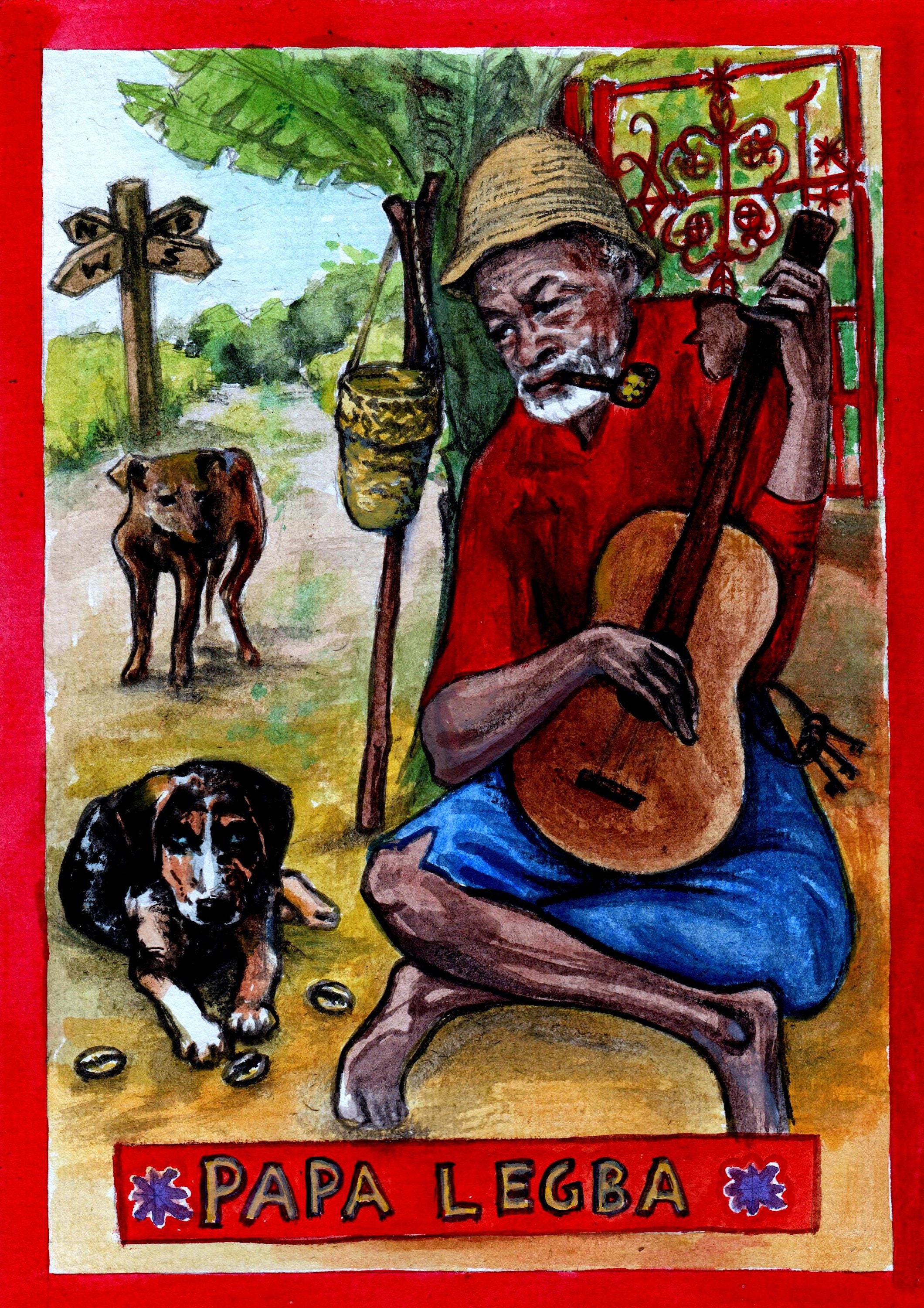 Who is Papa Legba?
Papa Legba is a spirit or loa in Haitian Vodou and Louisiana Voodoo. He is considered the gatekeeper or intermediary between the physical and spiritual worlds and is often invoked at the beginning of rituals and ceremonies to open the way for communication with other spirits and deities.
Papa Legba is believed to be a wise and mischievous old man who knows all the secrets of the universe and is able to speak all human languages. He is often depicted as an old man with a cane or staff, wearing a straw hat, and smoking a pipe. In some traditions, he is associated with the crossroads and is said to be able to grant wishes and bring good fortune to those who seek his help.
In Vodou, Papa Legba is considered to be one of the most important loas and is often invoked before other spirits, as he is believed to be able to clear the path for communication and interaction with other deities. He is also sometimes associated with Saint Peter in Christianity, as both are believed to be gatekeepers between different realms.

Your Dynamic Snippet will be displayed here... This message is displayed because youy did not provide both a filter and a template to use.
We do not sell magical items or guarantee any outcomes in anyone's life in any way shape or form. We can only offer tools for you to direct your own abilities in your own life